Advice
Advice to help you better enjoy the Event
Whether it's your first convention-style event, or you've been around the block so many times they've named the block after you, Beat Me In St Louis is going to be one helluva good time.
The following is a compilation of tips we have gathered over the years, to help make the weekend a little more pleasant:
Since cell phones are strictly disallowed everywhere, it is a good idea to bring a watch!
Have an open mind. Remember, we were all new once, everybody attended their first event at some point.
Don't be afraid to introduce yourself and talk to people. Maybe they said something interesting or insightful in a class. Maybe you were moved or impressed by their scene you saw earlier. Maybe you just want to say hi and make a new friend. As long as you aren't interrupting them or their scene, most people are happy to chat for a moment or two in the social areas and hallways.
There is no shame in not knowing something. There's always more to learn, no matter your age or experience level. Curiosity is a beautiful thing!
Volunteering is a great way to get involved and meet people. If you haven't already done so, check the box when registering, or contact our Volunteer Coordinators.  Even "unofficial" volunteering is great. The staff members love to hear things like "Is there anything I can do to help?" or "Need a hand with that?"
Stay hydrated. There is always a table with water and coffee available in the Event area. Don't forget to eat. If you're snacking, keep the nutrition well-rounded so it's not just a sugar spike-and-crash. There are a wide variety of restaurants within moments of the Event hotel for a satisfying meal.
Something about the hotel's air system dries out many people. In addition to drinking plenty of water, keep some lip balm handy. Also, consider some of your favorite lotion or moisturizer.
Bring a hoodie or sweater, but dress in layers. The hotel may be cold, or we all may warm up quick!
Take time for yourself. Trying to do EVERYTHING in one weekend may lead to burning out hard.  Take a few minutes now and then to take a load off your feet.  If you aren't staying at the host hotel, perhaps a friend who will let you borrow their room for a little while. Just finding a quiet corner can be a nice way to recharge for a few moments.
The flavor and aroma of mint have proven to have energizing effects. In addition to keeping your breath kissably fresh, some mints and chewing gums can help perk you up during that mid-afternoon slump.
Remember LilyTheRopeHo's "1-2-3 Rule":  In every 24-hour period, you should have a minimum of ONE shower, TWO meals and THREE hours of sleep. Adjust those numbers as you see fit.
In addition to being fine crafters and sellers, our Vendors are a wealth of information. Most are happy to answer questions or provide advice about their products and how to use them.
You will be exhausted by Sunday. "Convention crash" is a real and often powerful thing. Take the following Monday off of work if possible, and give yourself that extra time to recharge and reflect.
To make networking with your new friends easier, consider making contact cards. You can include your name, Fetlife handle, and any other contact info you would like. There are free options available on VistaPrint. You can also purchase blank cards at an office supply store and print your own.
Unsure which classes to go to?  Ask a few random people which class they are most excited about, or what they think is a Can't Miss It class.
The Event Staff and Volunteers are always buzzing about. If you ever need anything or have concerns, find the nearest person with a walkie-talkie and earpiece. If they can't get you the help you need, they can reach out to the entire staff right then and there.
The hotel has some of the best and most hardworking folks you'll ever meet. They're helpful and responsive to our needs, but unobtrusive and subtle. They put forth amazing efforts so we can have awesome events, so when you run into one, say thanks and give them a smile!
If you don't mind a little extra luggage, consider a small fan and humidifier for the room. A small personal humidifier by the bed does wonders for better sleep and are available at Target & Walgreens for about $20.
It's a good idea to bring lots of energy drinks, protein bars, and healthy snacks.
Very comfy shoes are great to have for later in the evening in the play spaces.
Nudity and/or partial nudity is perfectly acceptable anywhere within the Hotel and the Convention Center (Event Space), except in food service areas.
If you choose to be nude, remember to properly cover your tasty bits in the areas where food is served. This includes the hotel restaurant and the midnight buffet line.  If your late night attire is comprised of less, rather than more, have a robe, cloak or something to wrap yourself for the midnight buffet.
The indoor heated swimming pool is 'clothing optional'. Many people wear bathing suits, and many do not. The choice is completely yours. Nobody will ever be pressured one way or the other.
Not all the rooms at the event hotel are equipped with mini-fridges. If you intend to bring any perishable food items, bring a cooler. Ice is available near the elevators on all floors.
If you bring locking cuffs or handcuffs, for goodness sake, do not forget the keys! #WeNeedaLocksmith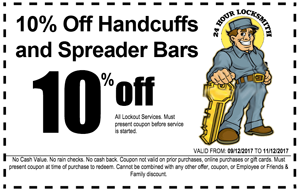 Return to FAQ PAGE